Jūsų krepšelyje nėra prekių
Pristatymas

Nemokama

Viso

0,00 EUR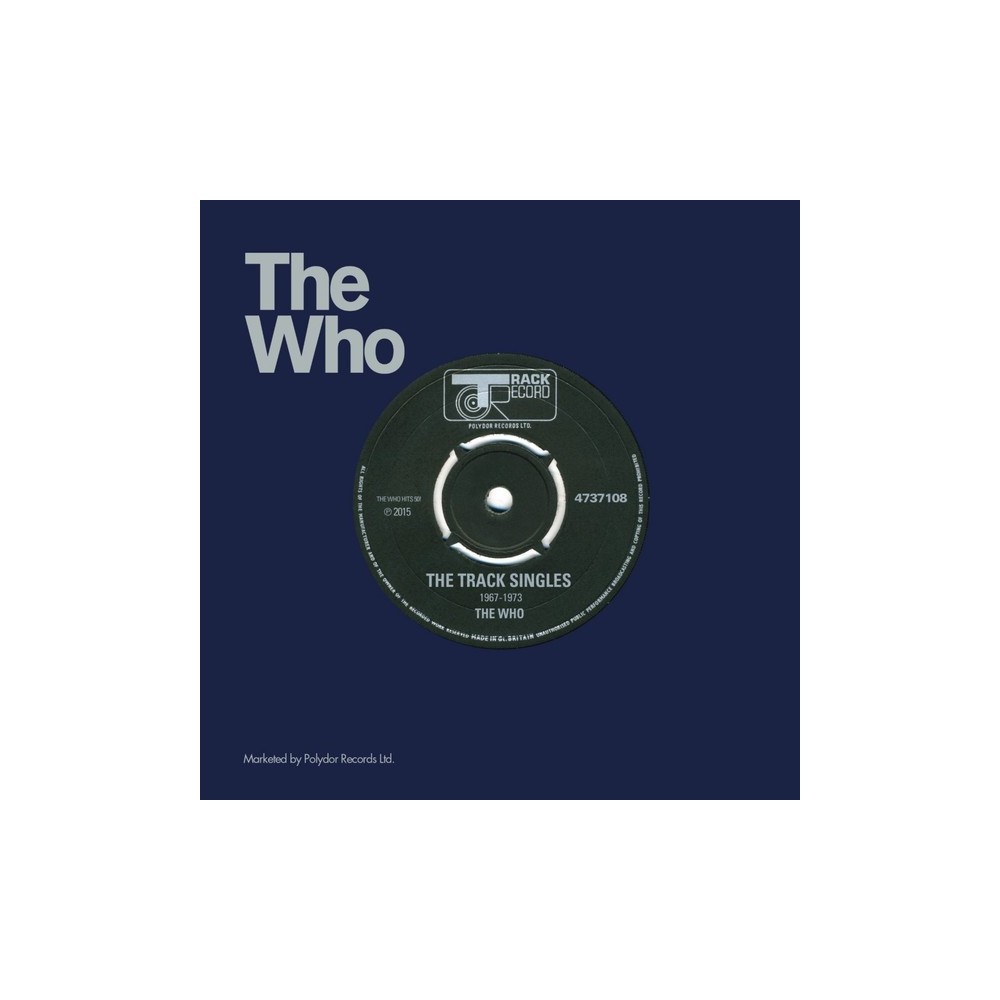  
WHO: THE TRACK RECORDS SINGLES 1967-1973 15/7in BOX
A   Pictures Of Lily      2:43
B   Doctor, Doctor      2:59
C   The Last Time      2:49
D   Under My Thumb      2:36
E   I Can See For Miles      4:02
F   Someone's Coming      2:28
G   Dogs      3:04
H   Call Me Lightning      2:23
I   Magic Bus (Single Version)      3:17
J   Dr Jekyll & Mr Hyde (Alt Mix)      2:33
K   Pinball Wizard      3:01
L   Dogs Part Two      2:25
M   The Seeker (Single Edit)      3:17
N   Here For More      2:24
O   Summertime Blues      3:22
P   Heaven And Hell (Mono Version)      3:32
Q   See Me, Feel Me      3:38
R   Overture      3:58
S1   Overture      3:58
S2   Christmas      1:54
T1   I'm Free      2:39
T2   See Me, Feel Me      3:38
U   Won't Get Fooled Again (Single Edit)      3:38
V   Don't Know Myself      5:00
W   Let's See Action      3:58
X   When I Was A Boy      3:29
Y   Join Together      4:22
Z   Baby Don't You Do It      6:15
AA   Relay (Single Edit)      3:36
BB   Waspman      3:03
CC   5.15 (Single Mix)      
DD   Water      

Third volume of a four-part series of [a196766] singles that cointains fifteen 7" pressed on heavyweight vinyl, which sleeves reproduce the period graphics. The box set includes also the reissue of [r=3343004] EP that (like the original) spins at 33 ⅓ RPM and a 20 pages booklet with liner notes written by [a=Chris Charlesworth]. On the booklet, the song "Heaven And Hell" is wrongly credited to Roger Daltrey (instead of John Entwistle); however, it is correctly credited on vinyl's side label. Remastered by [a=Jon Astley] at [l=Close to the Edge] from the original mixes and half-speed mastered by [a=Miles Showell] at [l=Abbey Road Studios], London. All tracks are stereo except B- Doctor, Doctor who is mono.