Jūsų krepšelyje nėra prekių
Pristatymas

Nemokama

Viso

0,00 EUR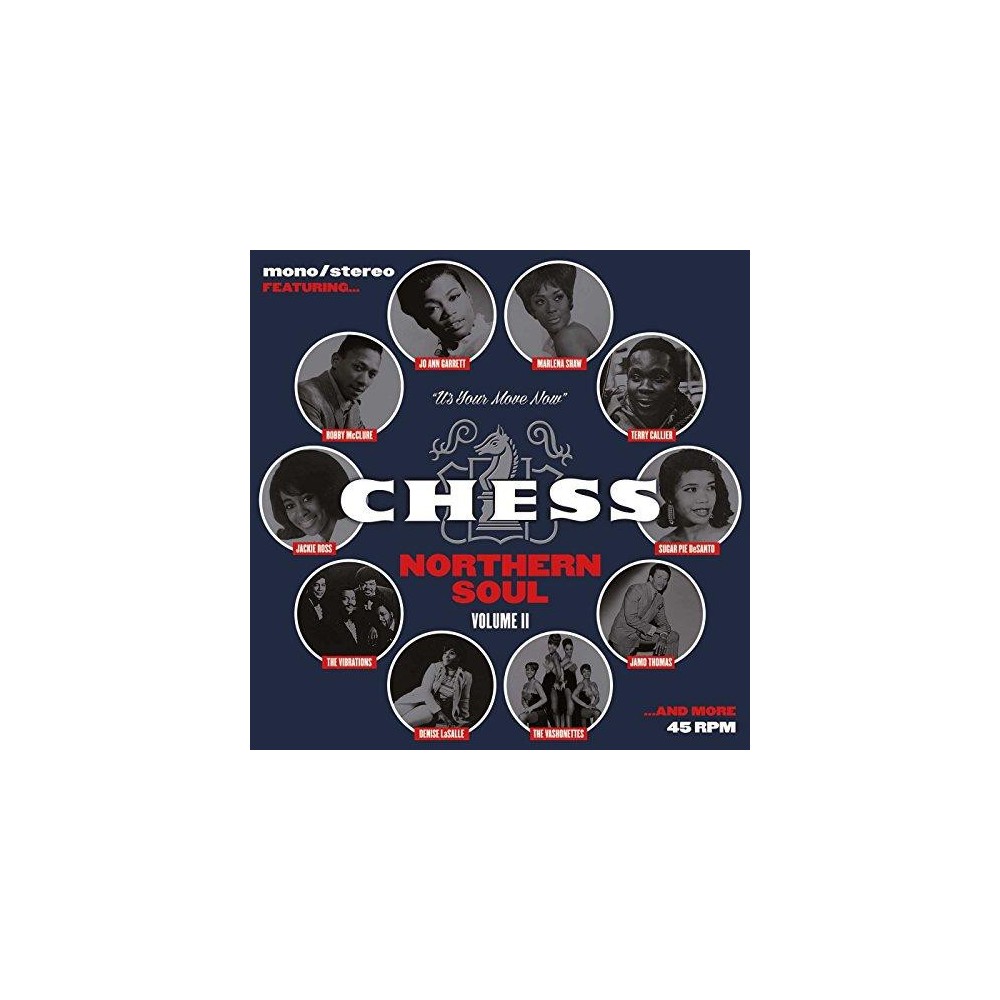  
VARIOUS: CHESS NORTHERN SOUL VOL II (7X7" VINYL) 7inch
Record 1      
A   You Were Just Foolin' Me      2:48
B   You Got Me Baby      2:28
Record 2      
A   A Whole New Plan      2:21
B   My Square      2:47
Record 3      
A   Talkin', Dreamin', Boastin'      2:20
B   A Love Reputation      2:42
Record 4      
A   A Mighty Good Lover      2:55
B   Let's Wade In The Water      2:53
Record 5      
A   Must I Holler (Alt. Version)      3:09
B   Why Can't I Be Your Man      2:25
Record 6      
A   Head Over Heels (In Love)      2:07
B   More Love, That's What We Need      2:29
Record 7      
A   Make It Last      3:16
B   Two In The Morning      2:29

1st catalogue number on the edges of the box 2nd and 3rd catalogue numbers on the back of the box. Rear of box notes: "NORTHERN SOUL 7" COLLECTION Seven more sevens from Chicago's premier purveyor of soulful music. A selection of sought-after treasures from the legendary CHESS RECORDS group of labels. Formulated for the dancefloor while satisfying your soul." This extensive collection comes pressed in replica UK Chess livery (black/silver and black/gold in a black and yellow label sleeve) and delivered in a presentation box with 8-page leaflet featuring detailed notes by compiler and Northern Soul doyen Ady Croasdell. Includes a download code card for WAV files of all 14 tracks. Each box numbered: ####/2200 1-A, 2-B, 3-A and 5-A all previously unreleased on vinyl. (Alt. Version) not listed for Record 5 A on the box, but listed on the label and booklet. All tracks are STEREO, except 1-B, 3-B, 4-B and 6-A which are MONO. Recording Dates: 1-A 1968 (Released 1998) 1-B 1966 2-A 1966 2-B 1965 (Released 2012) 3-A 1964 (Released 2016) 3-B 1967 4-A 1968 4-B 1966 5-A 1966 (Released 1996) 5-B 1966 6-A 1967 6-B 1968 7-A 1974 7-B 1966 Timings not listed on the records, box or booklet. Made in the EU.