Jūsų krepšelyje nėra prekių
Pristatymas

Nemokama

Viso

0,00 EUR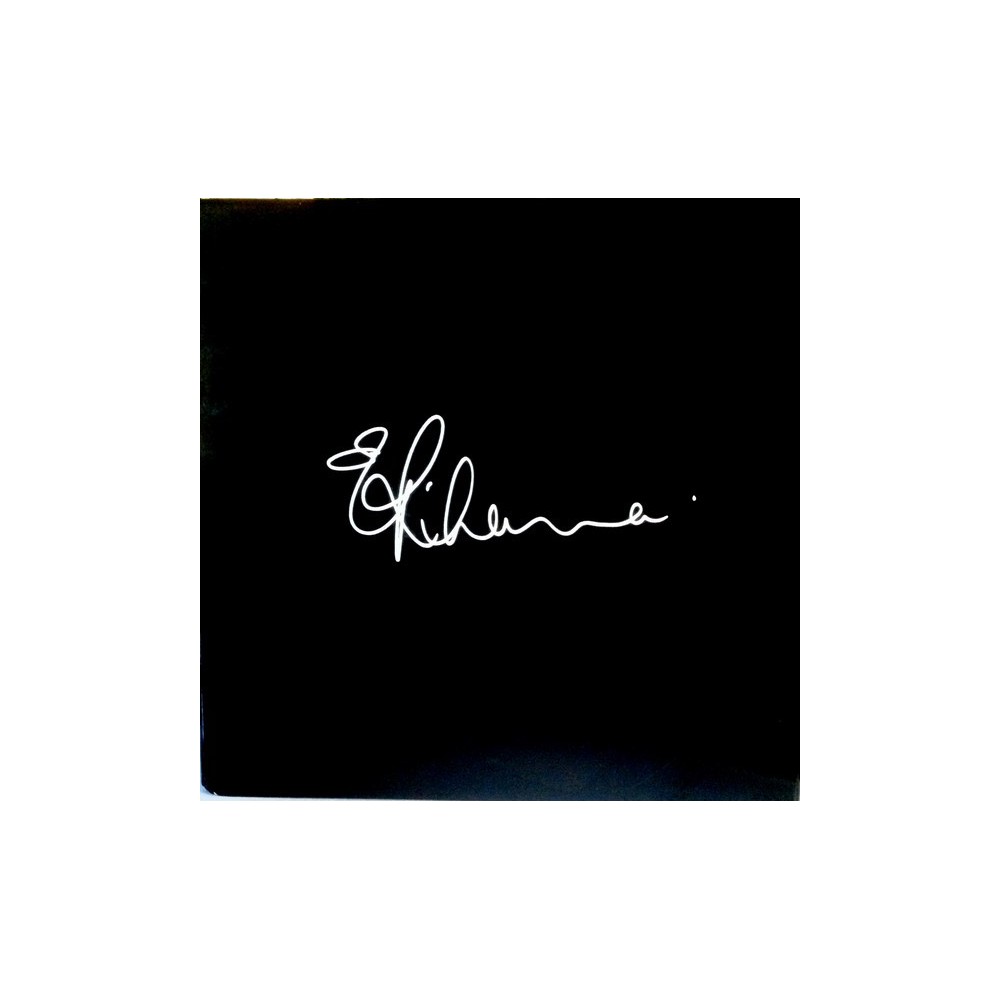  
RIHANNA: BOX SET 15 LP 8 ALBUM 8LP
Music Of The Sun      
A1   Pon De Replay      
A2   Here I Go Again      
A3   If It's Lovin' That You Want      
B1   You Don't Love Me (No, No, No)      
B2   That La, La, La      
B3   The Last Time      
C1   Willing To Wait      
C2   Music Of The Sun      
C3   Let Me      
C4   Rush      
D1   There's A Thug In My Life      
D2   Now I Know      
D3   Pon De Replay (Remix)      
A Girl Like Me      
E1   SOS      
E2   Kisses Don't Lie      
E3   Unfaithful      
F1   We Ride      
F2   Dem Haters      
F3   Final Goodbye      
G1   Break It Off      
G2   Crazy Little Thing Called Love      
G3   Selfish Girl      
H1   P.S. (I'm Still Not Over You)      
H2   A Girl Like Me      
H3   A Million Miles Away      
Good Girl Gone Bad      
I1   Umbrella      
I2   Push Up On Me      
I3   Don't Stop The Music      
J1   Breakin' Dishes      
J2   Shut Up And Drive      
J3   Hate That I Love You      
K1   Say It      
K2   Sell Me Candy      
K3   Lemme Get That      
L1   Rehab      
L2   Question Existing      
L3   Good Girl Gone Bad      
Rated R      
M1   Mad House      
M2   Wait Your Turn      
M3   Hard      
M4   Stupid In Love      
N1   ROCKSTAR 101      
N2   Russian Roulette      
N3   Fire Bomb      
O1   Rude Boy      
O2   Photographs      
O3   G4L      
P1   Te Amo      
P2   Cold Case Love      
P3   The Last Song      
Loud      
Q1   S&M      
Q2   What's My Name?      
Q3   Cheers (Drink To That)      
R1   Fading      
R2   Only Girl (In The World)      
R3   California King Bed      
S1   Man Down      
S2   Raining Men      
S3   Complicated      
T1   Skin      
T2   Love The Way You Lie (Part II)      
Talk That Talk      
U1   You Da One      
U2   Where Have You Been      
U3   We Found Love      
U4   Talk That Talk      
U5   Cockiness (Love It)      
U6   Birthday Cake      
V1   We All Want Love      
V2   Drunk On Love      
V3   Roc Me Out      
V4   Watch N' Learn      
V5   Farewell      
Unapologetic      
W1   Fresh Off The Runway      
W2   Diamonds      
W3   Numb      
W4   Pour It Up      
X1   Loveeeeeee Song      
X2   Jump      
X3   Right Now      
X4   What Now      
Y1   Stay      
Y2   Nobody's Business      
Y3   Love Without Tragedy / Mother Mary      
Z1   Get It Over With      
Z2   No Love Allowed      
Z3   Lost In Paradise      
Anti      
AA1   Consideration      
AA2   James Joint      
AA3   Kiss It Better      
AA4   Work      
BB1   Desperado      
BB2   Woo      
BB3   Needed Me      
BB4   Yeah, I Said It      
CC1   Same Ol' Mistakes      
CC2   Never Ending      
CC3   Love On The Brain      
DD1   Higher      
DD2   Close To You      
DD3   Goodnight Gotham      
DD4   Pose      
DD5   Sex With Me      

All eight studio albums in Rihanna's catalog in a deluxe 15 LP vinyl box set, including four titles never previously available on vinyl (Rated R, Loud, Talk That Talk and Unapologetic). The package – encased in an elegant black, high-gloss slipcase with Rihanna's signature foil stamped on front, also includes a 186-page hard-back photo book comprised of reproductions of all the original CD booklets. The set also boasts an all-black turntable slipmat adorned with Rihanna's autograph. Made in the EU.