Jūsų krepšelyje nėra prekių
Pristatymas

Nemokama

Viso

0,00 EUR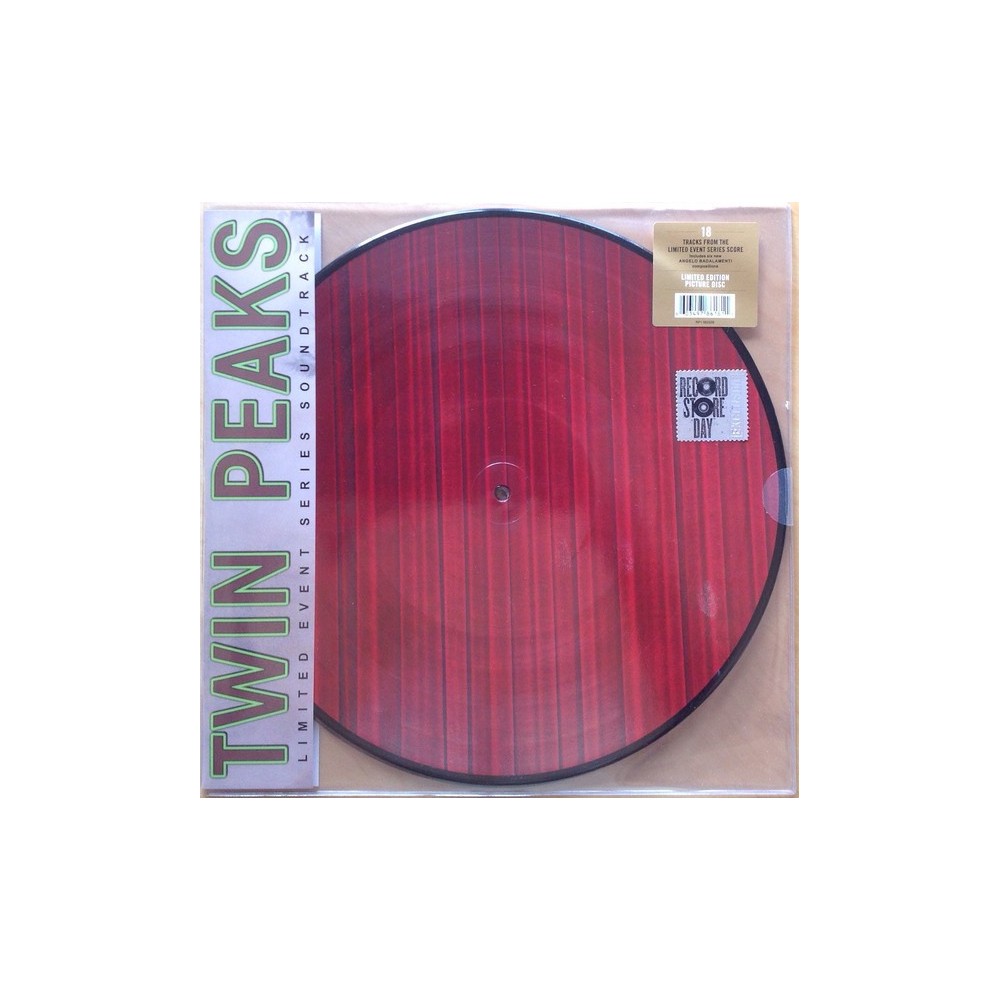  
BADALAMENTI ANGELO: TWIN PEAKS (SCORE), PICTURE DISC RSD2018 2LP
A1   Twin Peaks Theme      
A2   American Woman (David Lynch Remix)      
A3   Laura Palmer's Theme (Love Theme From Twin Peaks)      
A4   Accident / Farewell Theme      
A5   Grady Groove      
B1   Windswept (Reprise)      
B2   Dark Mood Woods / The Red Room      
B3   The Chair      
B4   Deer Meadow Shuffle      
C1   Threnody For The Victims Of Hiroshima      
C2   Slow 30s Room      
C3   The Fireman      
D1   Saturday (Instrumental)      
D2   Headless Chicken      
D3   Night      
D4   Heartbreaking      
D5   Audrey's Dance      
D6   Dark Space Low      

As on front stickers: "18 tracks from the limited event series score Includes six new Angelo Badalamenti compositions Limited edition picture disc [barcode] RP1 562528" "Record Store Day exclusive" "Worldwide run of 10000", as stated on the official website. Made in E.U. Released in gatefold PVC sleeve with custom card insert & 2 stickers.