There are no more items in your cart
Shipping

Free

Total

€0.00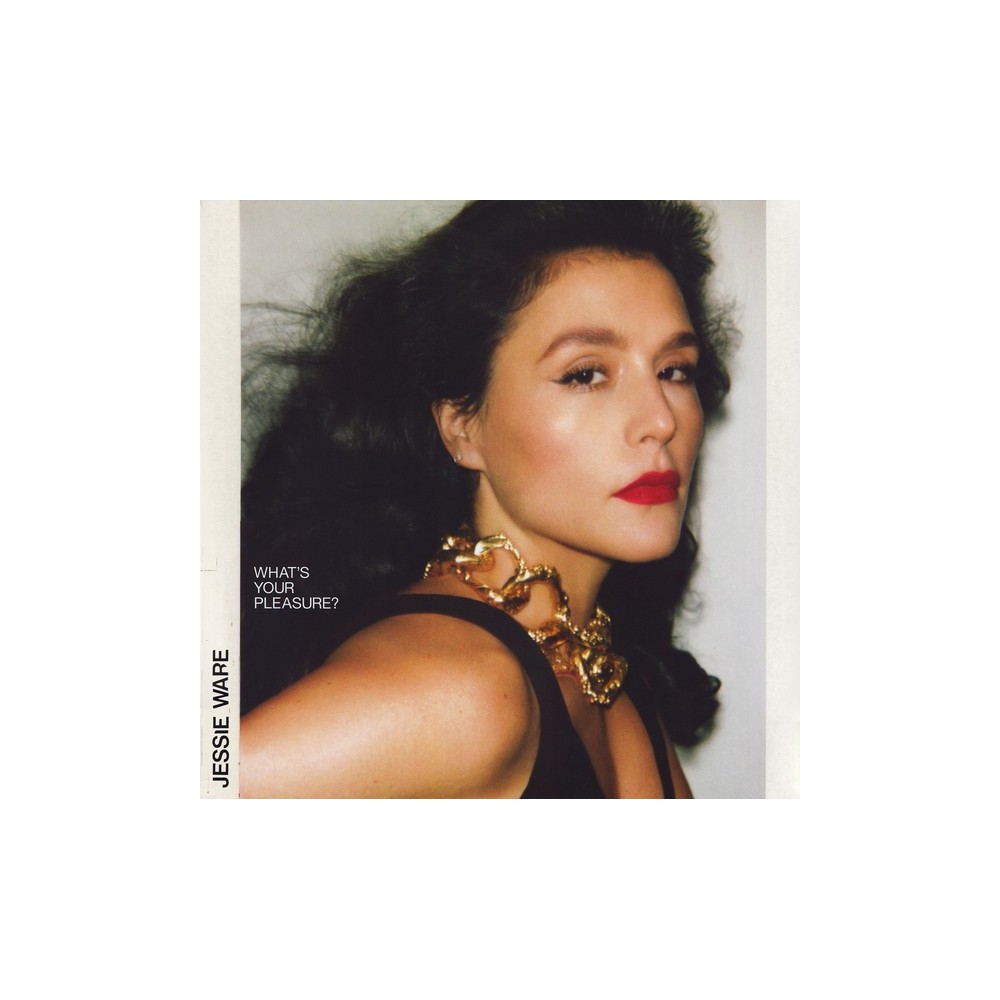  
WARE JESSIE: WHAT'S YOUR PLEASURE? 1LP
A1   Spotlight      5:31
A2   What's Your Pleasure?      4:38
A3   Ooh La La      3:48
A4   Soul Control      3:59
A5   Save a Kiss      4:02
A6   Adore You      3:45
B1   In Your Eyes      4:58
B2   Step Into My Life      3:37
B3   Read My Lips      4:03
B4   Mirage (Don't Stop)      4:47
B5   The Kill      4:37
B6   Remember Where You Are      5:34

A PMR / Virgin EMI Records release; ℗ & © 2020 Universal Music Operations Ltd. Made in the E.U. Mastered at Serling Sound, New Jersey Publishers: [a1885206] (Universal Music Publishing Ltd) [a290084] (Warner/Chappell Music Ltd) [a5417797] (James of Big Family/Zim Croc Music (ASCAP); admin. by Words & Music) [a3532488] (Big Dal Beats/Danny Clementine Music (BMI); admin. by Words & Music) [a961] (Warp Publishing) [a392355] (Because Editions) [a2675733] (BMG Rights Management Ltd) [a3341853] (Copyright Control) [a2360055] (Best Coffee In Town; admin. by Kobalt Songs Publishing (ASCAP)) [a2468525] (Third Side Music (SOCAN)) [a1523799] (Universal PolyGram Int. Publishing, Inc.) [a481587], [a451797] (BMG Rights Management Ltd) [a30418], [a30417] (Sony/ATV Music Publishing) Some copies have a "Made in Czech Republic" sticker on the back cover. Contains a download card from [l1052727] for the MP3 and WAV version of the album. B4 contains elements of the song "[m=46886]" performed by [a10389].