There are no more items in your cart
Shipping

Free

Total

€0.00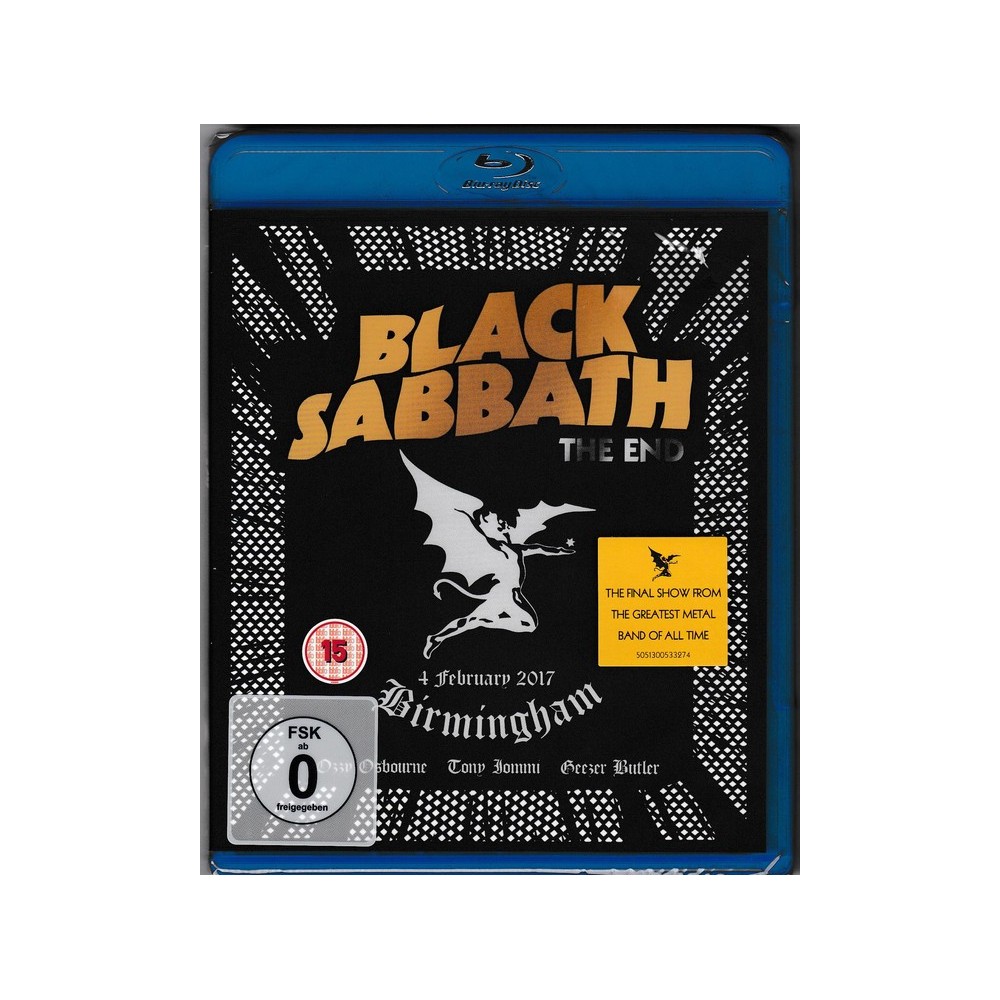  
BLACK SABBATH: END Blu-ray Video
1.1   Black Sabbath      
1.2   Fairies Wear Boots      
1.3   Under The Sun / Every Day Comes And Goes      
1.4   After Forever      
1.5   Into The Void      
1.6   Snowblind      
1.7   War Pigs      
1.8   Behind The Wall Of Sleep      
1.9   Bassically / N.I.B.      
1.10   Hand Of Doom      
1.11   Supernaut / Sabbath Bloody Sabbath / Megalomania      
1.12   Rat Salad / Drum Solo      
1.13   Iron Man      
1.14   Dirty Women      
1.15   Children Of The Grave      
1.16   Paranoid      
Special Feature (The Angelic Sessions)      
2.1   The Wizard      
2.2   Wicked World      
2.3   Sweet Leaf      
2.4   Tomorrow's Dream      
2.5   Changes      

An Eagle Rock Films production for Eagle Rock Entertainment Ltd. ℗ & © BS Productions Limited 2017 under exclusive licence to Eagle Rock Entertainment Ltd. All rights reserved. An Eagle Vision release. Eagle vision is a division of Eagle Rock Entertainment, a Universal Music Group company. Made in the EU. Yellow Hype Sticker: The final show from the greatest metal band of all time Comes with 20-page booklet.