There are no more items in your cart
Shipping

Free

Total

€0.00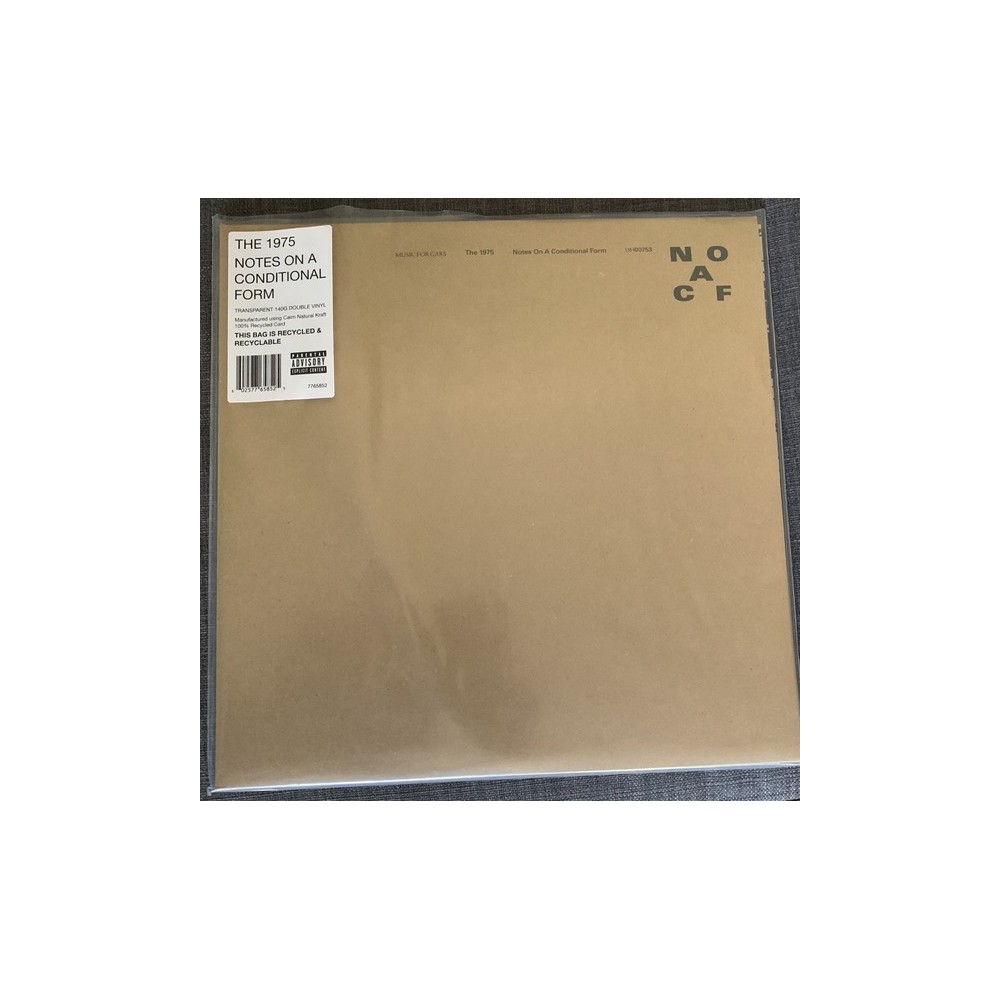  
1975: NOTES ON A CONDITIONAL FORM 2LP
A1   The 1975      4:56
A2   People      2:39
A3   The End (Music For Cars)      2:31
A4   Frail State Of Mind      3:54
A5   Streaming      1:33
A6   The Birthday Party      4:46
B1   Yeah I Know      4:13
B2   Then Because She Goes      2:07
B3   Jesus Christ 2005 God Bless America      4:24
B4   Roadkill      2:55
B5   Me & You Together Song      3:27
B6   I Think There's Something You Should Know      4:01
C1   Nothing Revealed / Everything Denied      3:38
C2   Tonight (I Wish I Was Your Boy)      4:07
C3   Shiny Collarbone      2:51
C4   If You're Too Shy (Let Me Know)      5:19
C5   Playing On My Mind      3:24
D1   Having No Head      6:05
D2   What Should I Say      4:06
D3   Bagsy Not In Net      2:27
D4   Don't Worry      2:48
D5   Guys      4:30

Gatefold 140g clear vinyl. Comes in recycled & recyclable plastic sleeve with hype sticker, Includes download code. Jacket & art card manufactured using cairn natural kraft 100% recycled card.